NHS Trust's new space to boost wellbeing for dedicated staff
Posted: Monday, 13 March 2023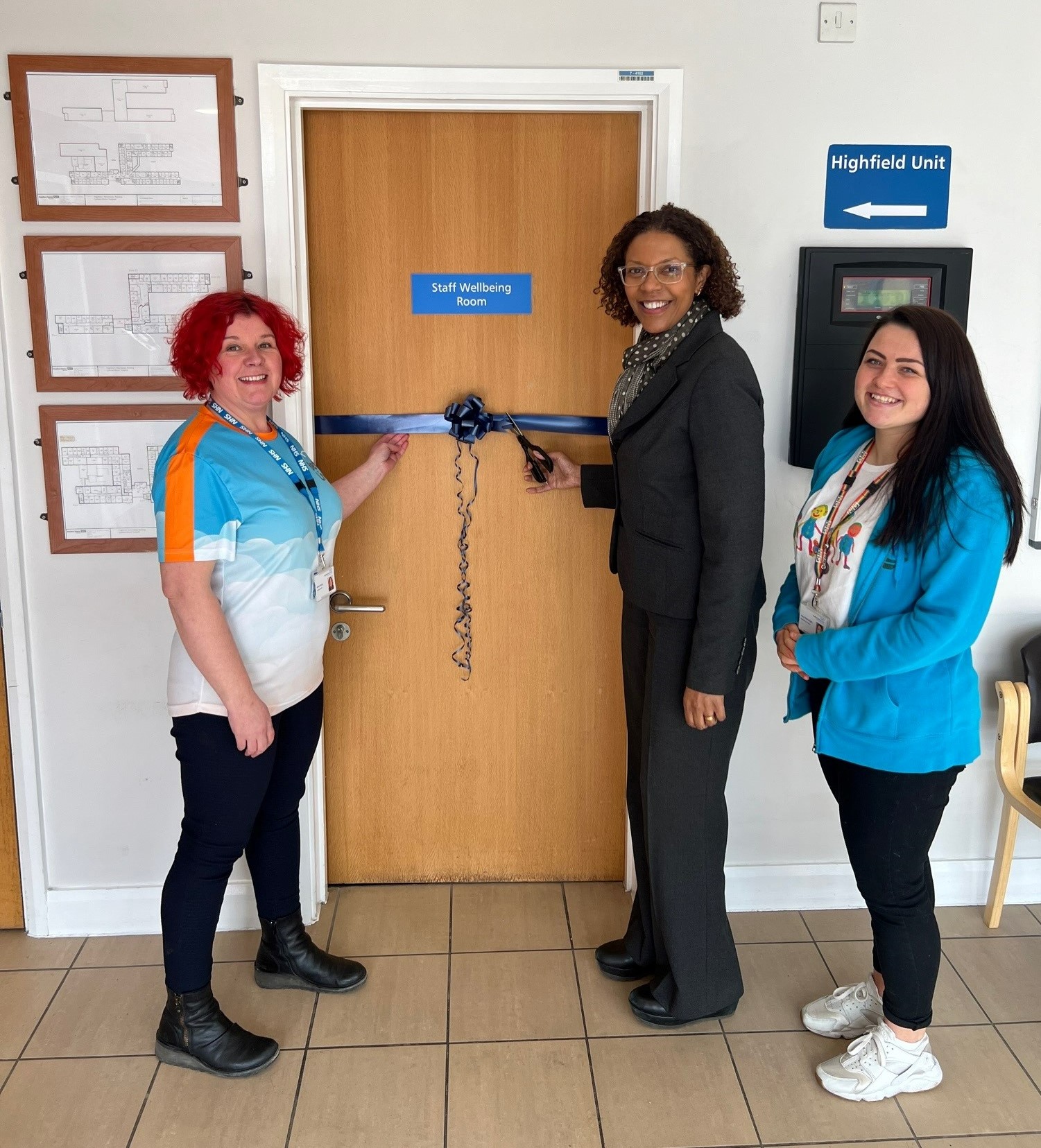 Bradford District Care NHS Foundation Trust has opened a new staff wellbeing room this week to support our dedicated colleagues who often go the extra mile to ensure that service users receive the best possible care. The facilities within the room will provide staff with the tools and resources to monitor and improve their physical and mental wellbeing.
Chief Executive of the Trust, Therese Patten, officially opened the new wellbeing space. Speaking at the event, Therese said: "We are very excited as a Trust to be able to open this room for our staff to support their wellbeing. Many of the staff that will be using the new facility make a real difference to the health and wellbeing of the people of Bradford, Airedale and Wharfedale, Craven and have worked tirelessly throughout the pandemic. We recognise as a Trust how important it is to ensure that our staff are supported and the funding from our charity has helped to make this a reality."
The new facility, located in Moorlands View Reception at Lynfield Mount Hospital, has been funded by the Trust's Better Lives charity and will help improve the workforce's wellbeing, and will offer a wide range of sessions including massage, meditation, and health checks by trained professionals.
Wellbeing and Childcare Coordinator at the Trust, Amy Wainwright said: "We are really excited to launch the staff wellbeing room as this is something the team has been working on for some time. We hope the room will encourage staff to utilise the facilities including the body composite scales and blood pressure monitor.
The new area will also have literature and educational resources available and other professionals will offer various drop-in sessions where staff can find out about the range of support available to them including topics such as menopause, financial wellbeing, neurodiversity, men's health and much more.
Josephine Thoma, Wellbeing and Childcare Coordinator for the Trust said: "In addition to the wellbeing support available, the room will also provide a much-needed breastfeeding provision for staff returning to work. Both the Childcare Support Service and the Wellbeing at Work team will be delivering weekly drop-in sessions and we welcome staff to pop in for an informal chat."
The charity raises funds to enhance patient care and go over and above the core services offered. Find out more about the charity: www.bdct.nhs.uk/better-lives-charity/.