Over the last few months, staff and people who are supported by BDCFT's mental health services have been making creative work on the theme of Grow.
Each of the exhibited artists have interpreted the theme of Grow in different ways. For some, it's about the natural world, for others it's about personal growth, with many using images of nature to express positive change and hope.
This is our first volunteer-led exhibition to kickstart a new programme of displays curated by our new Exhibition Curator Volunteers. This is a new role created as part of the development of volunteer-led therapeutic activities within BDCT inpatient sites. Each exhibition will enhance the bright, uplifting environment of The Four Seasons Café and showcase work by staff and people who use our inpatient services side by side.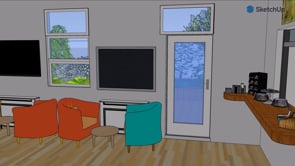 Four Seasons Café animation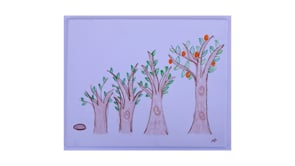 Anon - Growth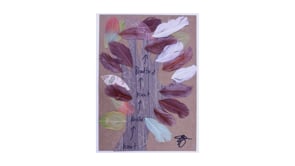 Anon - Branches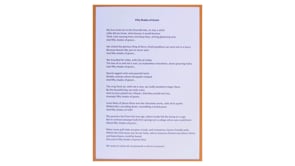 Alyson Hogg - 50 shades of green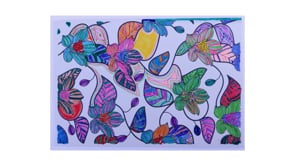 Anon - My Art 2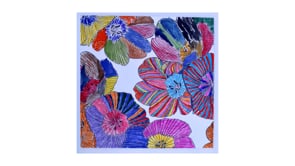 Anon - My Art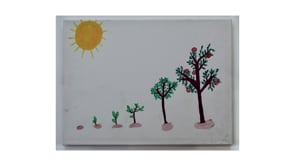 Anon - The Moment of Survival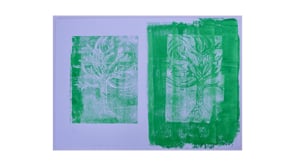 Anon - Tree of Life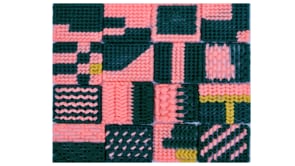 Anon- After Anni Albers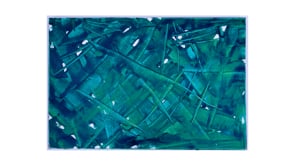 Anonymous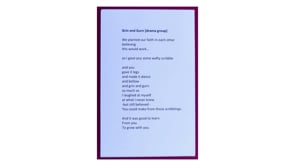 Carl Challinor - Grin and Gurn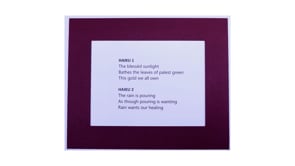 Carl Challinor - Two Haiku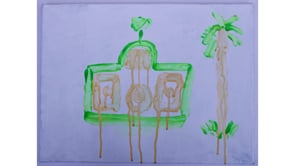 Anonymous - Spiritual Art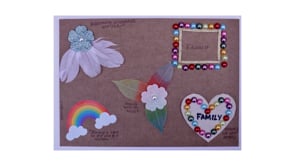 Dominique - What growth means to me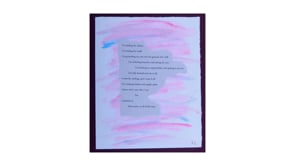 F.L. - Explore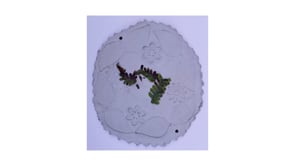 Hannah - Growth Plaque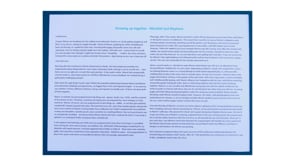 Helen Farrar - Growing Up Together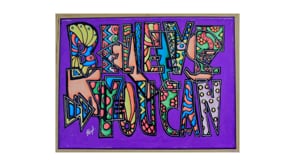 Jill Boyd - Believe me, yes you can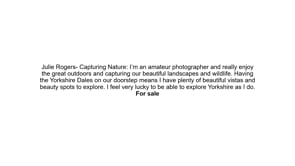 Julie Rogers - Capturing Nature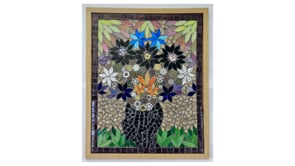 Liz Howes - Creative Minds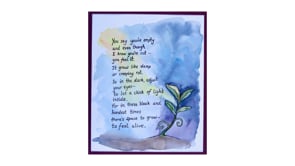 Lorna Dunsire - Chink of Light
Michelle Russell - Spring Evolving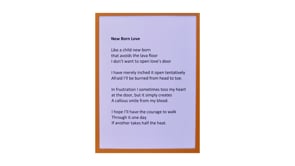 Paul McCarthy - New Born Love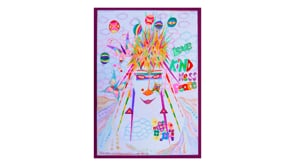 Rainbow - Kindness
Sam - Untitled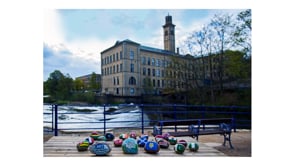 Sarah Firth and Lorna Dunsire - BDCT A Diverse Workforce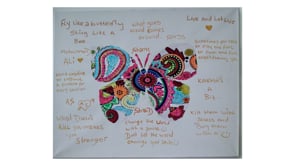 Shamim Ahktar – My Growth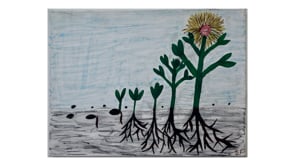 Shaun Fuller - Growth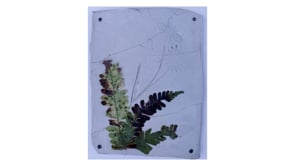 Susan Hawkins – Magic of Fern
Making creative work can bring about positive transformation and growth. The exhibitions are an opportunity to experience the therapeutic benefits of creative activities and give people a chance to do something they love or even try something new; to express themselves in new ways and increase their confidence; and for staff and people who use our inpatient services to create something together.
Some of the works showcased in the exhibition are for sale. If you are interested in purchasing the work, please contact the artist via their website or contact rachel.jones@bdct.nhs.uk
Exhibition curator volunteers
Photo Credit: Charlotte Salisbury
Video Credit: Charlotte Salisbury
Grow Illustration Credit: Hattie Barnes